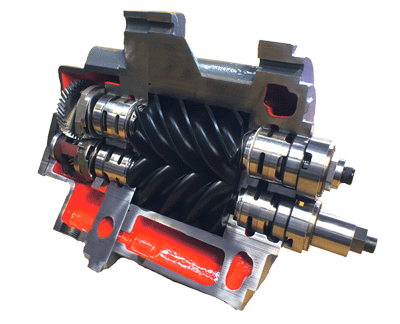 Ztechnique Oil Free Aftermarket solutions for Atlas Copco Oil Free Z compressor users
Since 2009 our Ztechnique replacement elements for Atlas Copco ZR ZA ZT ZE ZH BD CD range of oil free compressors and equipment has been the No1 choice for oil free customers seeking a reliable alternative to the OEM.

Our products have continued to flourish across the World with ovwer 20 Distributors in USA, South America, UAE, Australia, China, Malaysia, Indonesia, Europe, Russia, Sweden , Finland, Canada, Mongolia , Vietnam, Brazil, to name a few…

Isn't it time you chose Ztechnique to lower the costs of your oil free air…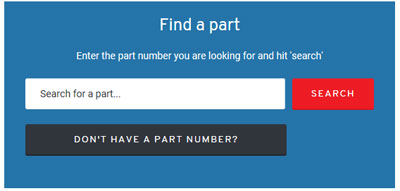 NEW Search for Compressed air parts on our Ztechnique.co.uk web site
You can search for a spare part for brands such as Atlas Copco . Ingersoll Rand, Boge , Almig, Kaeser, etc and register for an online account.

A quotation with shipping will then be calculated and a PDF copy sent to your registered email address for your action.

Click on the search box to be taken to the Ztechnique.co.uk home page Click Here now to find compressed air parts

Register your details for prompt responce
Air Hire (Part of Airtec Filtration Limited ) are authorised FS Elliott Distributors
Ztechnique new web site launch video 2019 take a look
Ztechnique Oil Free training helps customers learn the skills for oil free service


Oil free training from the Worlds largest independant supplier of NON OEM Atlas Copco oil free compressor spare parts contact us now Ztechnique

Brands we support for OEM & NON OEM compressor and dryer parts
Following the annoucement of CAPS Compressed Air Parts closure we are able to support the brands listed with OEM and NON OEM parts for Atlas Copco, KEASER, BOGE, Almig, Ingersoll Rand, Sullair , FS Elliott etc

Please send us your compressed air parts requirements and we will quote you right away.

Please Call 00 44 1744 733211 or email us now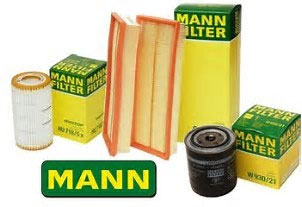 Simply the BEST Air & Oil Filters for your compressor MANN
When is a filter GENUINE when its MANN that's when.

Don't be fooled with compressor manufactures stating they are the 'filter' manufacturer most manufacturers re brand and increase the price by huge margins to you the customer in a different packaged format.

We sell MANN filters that will fit most Atlas Copco G and Z compressors. If you send us your serial number and model number we can easily identify your correct air or oil filter for your Atlas Copco equipment.

Don't pay more than you should choose Ztechnique and we will save you money without compromise on quality. email us now email us your compressor details now

Ztechnique driving down the cost of compressed air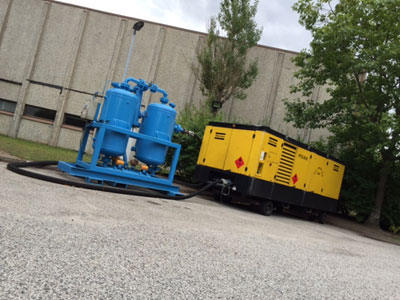 Why Pay OEM Rental prices on Oil Free Atlas Copco Equipment
Why pay high prices for oil free Diesel and Electric compressor.

We operate modern Atlas Copco equipment backed up by 24 hour support lines.

If you need emergency compressed air equipment call us now..

01744 733211 now...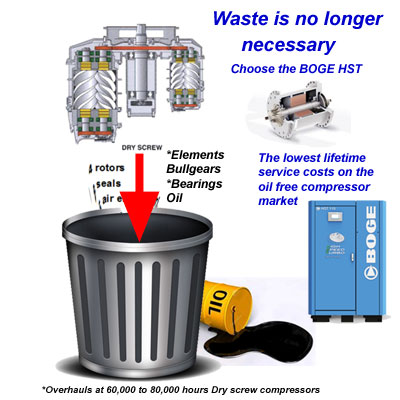 BOGE HST ? Why buy anything else ? Lowest cost of ownership on the market
Seldom does new compressed air technology make a change in the industry...

Until Now

The BOGE HST will make the difference to your oil free compressed decision in the future.

Take for example an Atlas Copco ZR200 air compressor. Its average Total Responsibility maintenance costs for 5 to 10 years will be significantly higher than a BOGE HST 220.

Why ?

Within 60,000 to 80,000 hours the Atlas Copco ZR200 will need a full overhaul that in 2016 will cost you around £45,000 pounds using OEM parts...

Add to this cost the A B C services (4000, 8000, 16,000 hour) spare parts and labour costs , consumable parts and oils over the 60 to 120 month period and the costs of all those parts adds up to double the cost of Total responsibility service for a BOGE HST over the same period

Why ?

The BOGE HST 220 has only one significant replacement parts each service... A panel filer...
The rest of the BOGE HST220 service is diagnostic checks and motor grease. NO OIL !!!

Service Comparison

The ZR200 TR Service would cost you around £12,000 pounds per annum including labour, parts and oils. Based on 8736 hours run per year

The BOGE HST on TR service would cost you around £6,000 pounds per annum* based on 8736 hours run per year.. (and no fixed overhaul period )

Add into the savings mix the 1.9 % off load running power figures compared to 25 to 20% for a fixed speed ZR200 and you can really see the savings accruing..

Each time we present the BOGE HST to a new client the same statement comes back time and time again..

Why would you not buy the BOGE HST compressor ?

Trade in of your dry screw compressor available
Lease packages available
*Dependant on location

If you require more information about the BOGE HST Models you can visit our dedicated web site page on the left of this page or call us on 00 44 1744 733211 for more information and a quotation.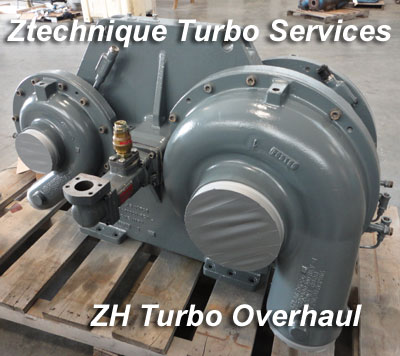 Atlas Copco ZH Turbo Overhauls - Services & Spare Parts
Our expanding Turbo services division for Atlas Copco ZH compressor overhauls enables your business to have the confidence to send in your parts or overhaul request to Ztechnique..

Our services include but not limited to:

We offer quality replacement parts and unsurpassed service for your Centrifugal Air Compressors. Minimizing your downtime is important to us because we know it is vital to your operation.

Ztechnique also provides complete overhauls onsite or in-house, remanufactured compressors and solutions to any control needs you may have, including new controls, retrofits or support for your existing controls.

Capability

Air/Oil Coolers
Complete Overhaul Kits
Controls
Filters
Internal Parts
Lubricants
Rotor Assemblies & Components
and many more!

Give us a call with any needs or support for your Atlas Copco ZH , Joy®, Centac®, or Worthington® Centrifugal Air Compressors. 00 44 1744 733211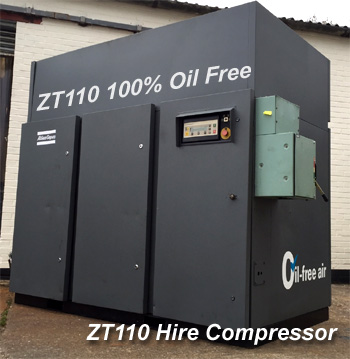 New 100% Oil free Atlas Copco ZT110 Hire Fleet Additions
New additions to the Air Hire fleet of 100% Oil Free Atlas Copco ZT compressor fleet

Our latest additions to the hire fleet comprises of several refurbished ZT compressors with Ztechnique elements Installed.

For a quotation you can either email us now or call us on 0044 1744 733211


"Driving down the cost of oil free air rental"
Spotlight on Air Hire - Ztechnique.com Products & Services
Check our video of our products and services for NON OEM and Orginal spare parts for Atlas Copco oil free ZR ZA ZT ZE oil free compressors and MD dryer parts and services. We operate a World Wide spare parts service for our Distributors and end user customers.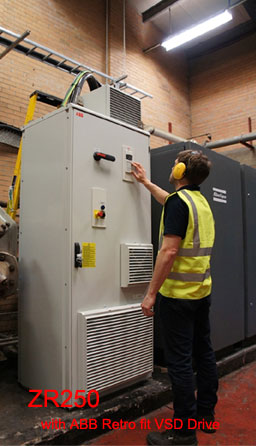 Your Existing ZR ZA ZT GA compressor can be VSD Enabled
Just like this UK customer with a Atlas Copco ZR250 compressor we can retrofit ABB ACS 800 Variable Speed Drives to get your plant and equipment working more efficiently.

Our skilled team of Engineers and VSD partner can swiftly retrofit the VSD drive to allow you to start saving energy right now.

We undertake a site audit of the compressed air consumption and then advise where most advantageous to fit a VSD conversion. Payback is often very fast with a retrofit VSD drive as the only cost is the drive and conversion itself.

Could your plant benefit from this technology ? Why not find out right now by contacting our specialist advisory team on 00 44 1744 733211

We carry out this type of work right around Europe..

Endless Possibilities with Air Hire and Ztechnique products..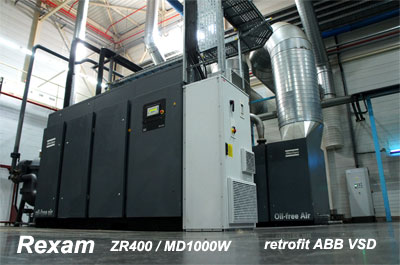 Rexam buys Refurbished ZR400 with MD1000W with Retrofit ABB VSD drive installed.
We recently Installed the package in the picture in Rexam Beverage Can plant

The equipment is a pre owned Atlas Copco ZR400 we fully refurbished and Atlas Copco MD1000W air dryer we also fully refurbished.

Combined with the above equipment we also Installed a retro fit ABB ACS 800 Industrial VSD (Variable Speed Drive) that can potentially save the plant upwards of £70,000 pounds per annum in Energy savings and a fast payback on Investment...

The success of this project for Rexam means huge potential to convert a number of Rexam sites across Europe and the Middle East that also employ standard ZR equipment and convert to VSD drive operation

Could your plant benefit from this type of conversion ?

Call us now for more Information and a FREE evaluation report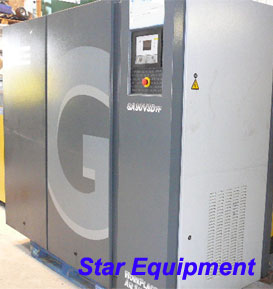 STAR Equipment - Refurbished ZT ZR GA MD equipment
With a fantastic range of refurbished ZR ZT GA ZA ZE MD BD CD oil free , oil flooded compresssor and dryers we take some beating on price and quality..

STAR stands for second time around and why not consider a refurbished compressor or dryer...

With our origins in Atlas Copco Oil Free Z experience we are best placed to select and supply a wide range of pre owned equipment from one of the Worlds leading manufacturers brand Atlas Copco.

Since 1987 we have advocated the use of good quality pre owned compressors and dryers but only now does it seem the OEM's have woken up to what we have suggested is a viable low cost alternative to new equipment

Check out our stock pages or simply us for a list of refurbished equipment.

Our prices simply will not be beaten

One to Ten year Warranty available -We ship World Wide every day



Pay by Credit Card or Debit Card
Simply call our office and we can take payments over the telephone or via the web site...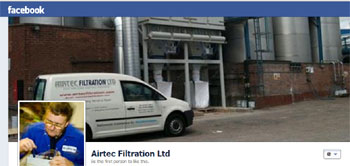 Airtec Filtration Ltd has a New Facebook page
Dont Forget to check our NEWS pages...
New Employees...
New Products...Elements etc
Expansion of services....
New Dealers...
New Elements now on sale...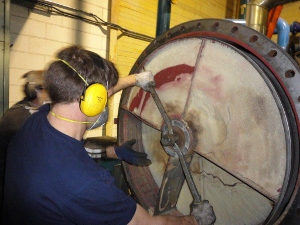 SPOTLIGHT On Service Support (avoidable MD6 Failure)
Our service team has recently acquired a new major Z service customer in Europe.

We quickly discovered the site dewpoint was way below its performance standards set by the manufacturer for MD dryers.

Our service team quickly discovered the problem (image on right) a missing lip seal inside a MD6 dryer causing saturation of the MD6 drum over a prolonged period. It seems the outgoing service provider failed consistently to spot the real problem causing excessive moisture in air , whilst concentrating on replacing electronic drains that where already functioning correctly.
A less than OEM cost repair was quickly acted upon resulting in a NON OEM MD6 drum replacement and replacement inline filters. Most of this cost could have been easily avoided for this customer but sadly was missed by the outgoing service provider.

On going Savings....

Air Hire has highlighted savings for this customer of over 30% based on OEM parts prices and our lower service rates and we have secured a large contract based on our diligence and attention to detail to resolve the customers moisture issues that where costing thousands of Euros each year in spoilt product.

Well done to our service team and our regional distributor for attracting this major oil free Z customer.

Could we help you with lower cost service ? contact contact us for a no obligation FREE site assesment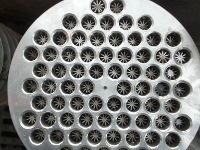 NEW Products for 2012 ZR160 to ZR750 Coolers
Following on from the sucess of our ZR3 to ZR6 coolers we now have available the ZR160 to ZR750 Intercooler and aftercooler range at very competitive prices.

Contact us for more information email us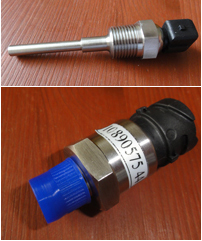 NEW Products NON OEM Sensors for Atlas Copco Compressors
Adding to our growing list of NON OEM products for ZR ZT ZA ZE GA MD etc we have NON OEM tempreature and pressure sensors from our company.

Please provide the sensor part number you require and we will do the rest.

Fantastic savings on OEM prices yet again.

E-mail us with your sensor part number click here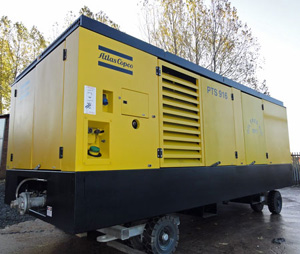 Our latest addition to the growing Hire fleet our Atlas Copco PTS 916
Recently refurbished by our engineering team the Atlas Copco PTS 916 100% Oil Free Diesel Hire compressor. 25-10-10

Hire Machines Available click here
Reman Oil Free 'Z' Service stages
Our Aftermarket Spare parts can keep your customers plant performing cost effectively using our Guaranteed Service Stages, MD Dryer Drums and general oil free consumable parts.

Furthermore we offer a training and fitting service if required.

Oil Free and Oil Flooded Air Ends can be re-manned to a very high standard. The hype that the Major Manufacturers want you to believe is that they cannot be refurbished to the same standards as new elements.

Our Air Ends are TESTED before sale to ensure performance and carry extended guarrantees* for your peace of mind.

*Subject to service intervals being maintained and SPM testing by our company or agents

Value for money is important now more than ever before and we are ensuring that we offer the most cost effective solutions for our customers.

With more than 500 elements sold around the World and less than 3% warranty re manned elements make a great choice for your business.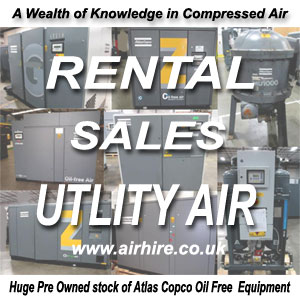 Pre-owned Z & MD equipment
Our experience in Pre Owned Atlas Copco is vast.
Our previous experience of not only working for Atlas Copco GB but supplying VSD drive systems in partnership with ABB & Comp Care .

If you have a specific need for a Pre Owned Atlas Copco ZA,ZT,ZR GA or Ingersoll Rand compressor please contact us click here and we can find you a great machine.

NON OEM Replacement IR Rotors 226 Model

£2,100.00 / €2,352.00

Female 36787190, Male 36787182. All IR 90-160KW compressors are using this rotor.
High Quality
226 Profile
find out more

6 x set 1619646706 Drive Coupling Rubbers NON OEM For ZA ZT ZE ZR air compressors Atlas Copco

£762.00 / €853.44

NON OEM Drive Coupling Rubbers for Atlas Copco range of Z products
SIX Rubber Set



find out more

CV1-1 7X14691/7X12982 Centac Cooler

Core products of our portfolio are air coolers for IR Centac® air compressors. Here, we are able to deliver the air coolers for almost the entire Centac® product family - starting from the Centac® 1, over the Centac® 2 and to the Centac® C-series.
CENTAC® AIR COOLER FUNCTIONAL MODE
The Centac® cartridge 'donut-type' coolers are housed inside the cooler barrels. Air passes through the tubes and water passes over the outside of the tubes, heat in the compressed air moves from the hot air into the water cooled fins. The heat exchange area is greatly increased by the internal fins and straight-through design of the tubes.
Our manufacturing technology and the use of a balanced quantity of tubes, in which the compressed air is cooled, enable our coolers (designed as an OEM "donut type") to offer a perfect balance between pressure loss and CTD values. This means that we can not only give our customers a 100% guarantee that our air coolers can be deployed without restriction in their Centac® compressors, but that we can also assure them that these perform as well as or even better than the OEM products.
CENTAC® AIR COOLERS IN DIFFERENT VERSIONS

One year standard warranty on these coolers
Image does not represent the exact cooler offered above.

Call 00 44 1744 733211 for more information or
In addition of supplying standard coolers in stainless steel or brass finish, we are able deliver copper-nickel and heresite coated versions to fulfill special customer requirements as well.
More information about our air coolers can be found on the following pages.

find out more

New Style NON OEM loading Diaphragms for Atlas Copco ZA ZR ZT ZE air compressors

Please inquire here for your specfic product for your air compressor with serial number and model provided
These are NOT original spare parts but just as durable in service
we have many more parts like these you can purchase from our company
find out more

40,000 Hour Overhaul kIts from Ztechnique for all sizes of ZA ZR ZT ZE Compressors

40,000 Hour Overhaul kIts from Ztechnique for all sizes of ZA ZR ZT ZE Compressors
Please call or email for latest pricing
find out more

Stage 1 Mk2 NEW Element 1616 5851 80 Part Number

Fits: Atlas Copco Z compressors with original or non oem fitting kits (plug n play)
Warranty: Standard 12 Months** with 5 year optional warranty package
Replaces: OEM stage 1 Mk2 or Mk1* element

* Replaces OEM element with a MK2 upgrade kit
** Subject to proof of competence in Z service or having completed a Air Hire Z training school program

Stock : Normally Ex stock for next day delivery in UK and 2/3 days Europe. Rest of World on Request
find out more

Replacement Breather KIT NON OEM for Atlas Copco ZA ZR ZT ZE & VSD versions of compressed air oil free models

A new range for 2014 of NON OEM Non Original Breather kits for Atlas Copco range of Oil Free air compressors single stage and two stage air and water cooled and VSD.

For your correct breather please provide
Model of Machine
Year of Manufacture
Serial Number
All which can be found on your compressor data plate or service files


find out more

NON OEM Air Filter for Atlas Copco range of Oil Free air compressors

A great new range of Air Filters NON OEM for Atlas Copco air compressors.
Please inquire for prices and supply your OEM part number for quick service here
Fits range form ZT110 -ZT160 please inquire for your exact filter requirements
find out more

NON OEM Air Filter Part Number 1621737600

Replacement NON Orginal Air Filter for Atlas Copco Air Compresors.
For other similar filter requests
find out more

4 x set 1619646706 Drive Coupling Rubbers NON OEM For ZA ZT ZE ZR air compressors Atlas Copco

£510.00 / €571.20

NON OEM Drive Coupling Rubbers for Atlas Copco range of Z products
Four x Rubber Set



find out more

Our Part Number ZK030011 OEM Part Number 2906 0386 00 Model of Z Compressor ZR160-275 LP

Our Part Number ZK030011 OEM Part Number 2906 0386 00 Model of Z Compressor ZR160-275 LP
find out more

Our Part Number ZK030025 OEM Part Number 2906 0729 00 Model of Z compressor ZR110-145 HP

Our Part Number ZK030025 OEM Part Number 2906 0729 00 Model of Z compressor ZR110-145 HP
find out more

Our Part Number ZK030026 OEM Part Number 2906 0796 00 Model of Z compressor ZR160-275 HP

Our Part Number ZK030026 OEM Part Number 2906 0796 00 Model of Z compressor ZR160-275 HP
find out more
2004 Atlas Copco ZA6 air compressor in excellent condition

2 x Atlas Copco ZA6 3.19 bar oil free air compressors in superb condition. For more information please contact us for prices and specfication
find out more

Spotlight on a pre owned Atlas Copco ZR132

Spotlight on a pre owned Atlas Copco ZR132















PRICE ON Application
Man - Atlas Copco
Model - ZR132
Pressure 7.5 bar
Motor - 132 kw
Hz - 50
Starter - Star Delta
FAD M3/min 21.10

Can be sold or HIRED in Europe
Inquirys to our office

Sold as seen or can be overhauled to 80,000 hour condition.

This unit is ENERGY RECOVERY enabled and can be sold with a matching MD dryer and HD Aftercooler.
find out more

4C-110 7X12728 Centac Cooler

Core products of our portfolio are air coolers for IR Centac® air compressors. Here, we are able to deliver the air coolers for almost the entire Centac® product family - starting from the Centac® 1, over the Centac® 2 and to the Centac® C-series.
CENTAC® AIR COOLER FUNCTIONAL MODE
The Centac® cartridge 'donut-type' coolers are housed inside the cooler barrels. Air passes through the tubes and water passes over the outside of the tubes, heat in the compressed air moves from the hot air into the water cooled fins. The heat exchange area is greatly increased by the internal fins and straight-through design of the tubes.
Our manufacturing technology and the use of a balanced quantity of tubes, in which the compressed air is cooled, enable our coolers (designed as an OEM "donut type") to offer a perfect balance between pressure loss and CTD values. This means that we can not only give our customers a 100% guarantee that our air coolers can be deployed without restriction in their Centac® compressors, but that we can also assure them that these perform as well as or even better than the OEM products.
CENTAC® AIR COOLERS IN DIFFERENT VERSIONS

One year standard warranty on these coolers
Image does not represent the exact cooler offered above.

Call 00 44 1744 733211 for more information or
In addition of supplying standard coolers in stainless steel or brass finish, we are able deliver copper-nickel and heresite coated versions to fulfill special customer requirements as well.
More information about our air coolers can be found on the following pages.

find out more

Atlas Copco ZR315 VSD 8.6 bar used compressor

1 x Atlas Copco Pre owned ZR315 VSD compressor available
YOM 2003 model
This compressor can be sold with a full overhaul carried out on the motor and gearbox.

Please inquire for prices for this machine fully prepared for work


find out more

Atlas Copco 2004 MD300 W in excellent condition

Pre Owned Atlas Copco MD 300 W air dryer
Suitable for a number of ZR applications 110 to 145 kw typical Oil Free compressors
Can be supplied as is in running condition or overhauled before supply
The air dryer has retrofit MK4 Elektronikon control fitted
Warranty with overhaul 12 months from date of supply

Contact us for more details 00 44 1744 733211 or
find out more

Atlas Copco 2008 MD600 In excellent condition

Pre Owned Atlas Copco MD 600 W air dryer
Suitable for a number of ZR applications 200 to 275 kw Oil Free compressors
Can be supplied as is in running condition or overhauled before supply
The air dryer has retrofit MK4 Elektronikon control fitted
Warranty with overhaul 12 months from date of supply

Contact us for more details 00 44 1744 733211 or
find out more

Atlas Copco ZR200 for sale

Low hours run ZR200 for sale October 2014

An excellent low hours ZR200 that will be fitted with Ztechnique elements as part of the re sale STAR program.

This compressor will have refurbished motor also

Note this compressor can be installed with a VSD unit if required.

For pricing and further information

Telephone 01744 733211
find out more

Atlas Copco ZR400 used compressor

1 x Atlas Copco used ZR400 7.5 bar pressure compressor available
2002 Year of manufacture
This machine can be purchased fully overhauled on request

For more information please contact us

find out more

40,000 Hour Overhaul kIts from Ztechnique for all sizes of ZA ZR ZT ZE Compressors

40,000 Hour Overhaul kIts from Ztechnique for all sizes of ZA ZR ZT ZE Compressors
Please call or email for latest pricing
find out more

Part Number 2906008400 4,000 Hour Service Kit - Ztechnique ZR4

Part Number 2906008400 4,000 Hour Service Kit Ztechnique ZR4
find out more

Part Number 296008500 8,000 Hour Service Kit - Ztechnique Service Kit for ZR4 Compressor

Part Number 296008500 Ztechnique Service Kit for ZR4 Compressor
Please call or email for current pricing
find out more

Aftermarket NON OEM Gears for GR GA compressors

To locate your NON OEM replacement gear sets foer your GA GR compressor you can email us with your OEM spare part and we will quote you right away.


find out more

Replacement Breather KIT NON OEM for Atlas Copco ZA ZR ZT ZE & VSD versions of compressed air oil free models

A new range for 2014 of NON OEM Non Original Breather kits for Atlas Copco range of Oil Free air compressors single stage and two stage air and water cooled and VSD.

For your correct breather please provide
Model of Machine
Year of Manufacture
Serial Number
All which can be found on your compressor data plate or service files


find out more

8 x set 1619646706 Drive Coupling Rubbers NON OEM For ZA ZT ZE ZR air compressors Atlas Copco

£1,008.00 / €1,128.96

NON OEM Drive Coupling Rubbers for Atlas Copco range of Z products
EIGHT x Rubber Set



find out more

4 x set 1619646706 Drive Coupling Rubbers NON OEM For ZA ZT ZE ZR air compressors Atlas Copco

£510.00 / €571.20

NON OEM Drive Coupling Rubbers for Atlas Copco range of Z products
Four x Rubber Set



find out more

New Style NON OEM loading Diaphragms for Atlas Copco ZA ZR ZT ZE air compressors

Please inquire here for your specfic product for your air compressor with serial number and model provided
These are NOT original spare parts but just as durable in service
we have many more parts like these you can purchase from our company
find out more

NON OEM Air Filter Part Number 1621737600

Replacement NON Orginal Air Filter for Atlas Copco Air Compresors.
For other similar filter requests
find out more

NON OEM Air Filter for Atlas Copco range of Oil Free air compressors

A great new range of Air Filters NON OEM for Atlas Copco air compressors.
Please inquire for prices and supply your OEM part number for quick service here
Fits range form ZT110 -ZT160 please inquire for your exact filter requirements
find out more

Refurbished Atlas Copco MD1000W air dryer

1 x MD1000W air dryer in fully refurbished condition for sale.
New drum fitted
Overhauled drive motor and gearbox
Isolation valves overhauled
New NRV supplied
New Regen valve supplied

Price and further details on application sales@airhire.co.uk

Massive saving over new dryer prices !!
find out more